2embed.ru is very commonly used movie streaming API nowadays. Lot of websites use it because it is free and easy to integrate to their themes. But it has few cons – you can choose just from 2 servers, sometimes only one server and the quality is often not good.
There is a much better alternative to 2embed.ru – superembed.stream!
Superembed.stream is a new movie and tv show streaming API service. It is 100% free and has lot of features.
you can customize the look and change colors, fonts etc…
it has more than 15 servers with multiple qualities where you can watch movies and tv shows (streamtape, doodstream, streamsb, upstream, ninjastream, mixdrop, fembed, vidcloud, hydrax and more)
their database is really huge, they have working links for movies and tv shows that you won't find on any other movie streaming apis
there are not so many annoying ads like on other similar services for example videospider.in had lot of ads in past
their player works on your own domain
very easy installation with dooplay integration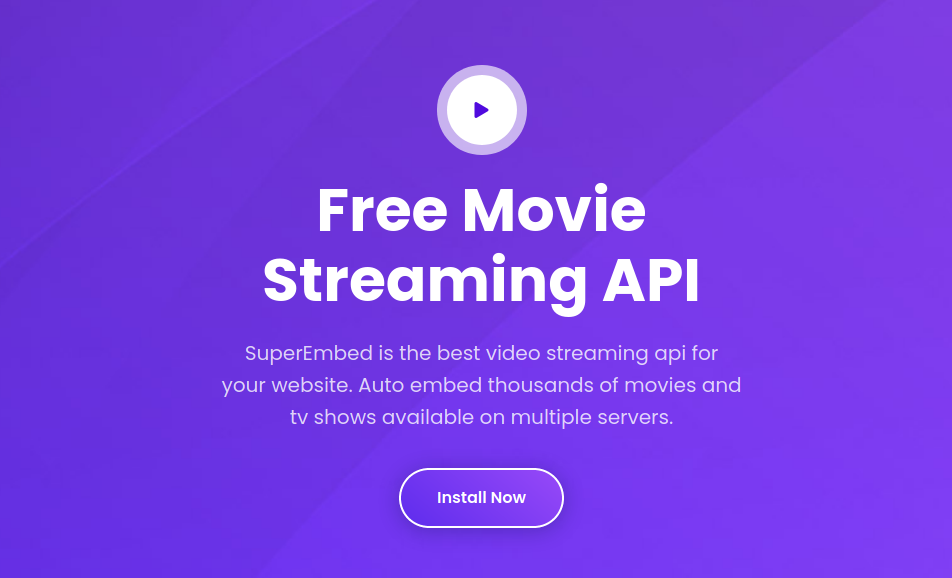 If you want to try something else than 2embed on your website you should give this a try. Superembed is the best 2embed.ru alternative!